Since renaming from Renault to Alpine, the French team haven't had the easiest start to the 2021 season. But finally last weekend at the British Grand Prix, Alpine had their third double points finish (their last one being the Portuguese Grand Prix) after a few challenging races. Hopefully this helps fulfil the team with confidence with their return of pace.
With both drivers signed to remain with the team for the next upcoming year, Alpine have been struggling with this year's pace in comparison to last year, being only 7th in the Constructor's Championship so far, compared to being in the fight for P3 last year.
Alonso wowed the fans with the inaugural sprint race, starting from 11th on the grid to be in P5 before the end of lap 1. Choosing the soft compound C3 Pirelli tyres, seemed to have helped Alonso in comparison to his competitors in front on the medium tyres in order to have that racey start to the Sprint. Unfortunately, he dropped back to P7 being overtaken by both McLaren's, but this put him in a good position ahead of Sunday's Grand Prix.
Although he finished where he started on the grid on Sunday, The British Grand Prix marked Alonso's fifth consecutive point finish, with P7 being his best finish for the British Grand Prix in his career.
Speaking with formula1.com, the two-time World Champion highlighted his increase in confidence as a racer and with the car.
"I think I am feeling better and I am feeling more of a racer now," he said. "The first couple of weekends, Bahrain, Imola, it was again everything starting from zero and very cautious on many things and trying not to make mistakes for the team, etcetera – but now I have more confidence in the car, and I can use my instinct a little bit more."
He's pretty good at these race starts, isn't he? 🚀@alo_oficial absolutely aces it at lights out in the F1 Sprint #BritishGP 🇬🇧 #F1 pic.twitter.com/RpA4JnDr1v

— Formula 1 (@F1) July 17, 2021
For Esteban Ocon, this year has been a bit of a struggle for the French driver, who has been battling and struggling to make the top 10. Especially at the Austrian double-header, Ocon qualified 17th both times and had a DNF at the Austrian Grand Prix. However this weekend marked his first points finish since the Monaco Grand Prix back in May and after four races outside the top 10.
Before coming to Silverstone, the team decided to make a chassis change on Ocon's car. Although the team didn't find any serious issues with the chassis, being closer to the factory made it easier to make these sorts of changes to eradicate any sort of doubt to any technical issues. And I guess it did work!
Qualifying P13 this weekend, the Frenchman was determined to move up a few places in the Sprint Qualifying on Saturday. Once again on the soft compound, he finished the Sprint qualifying in P10 being able to make up 3 places ahead of the Grand Prix.
Now with George Russell's 3-place grid penalty, Ocon was promoted to P9 to start Sunday's race. After a few battles and pitting for the hard compound tyre on lap 19, he was able to maintain his position in the top 10. Later in the race, due to other's misfortunes (Perez pitting for fastest lap and Gasly's puncture), Ocon was able to end his horrible streak and bring home 2 points to the team and his championship standings.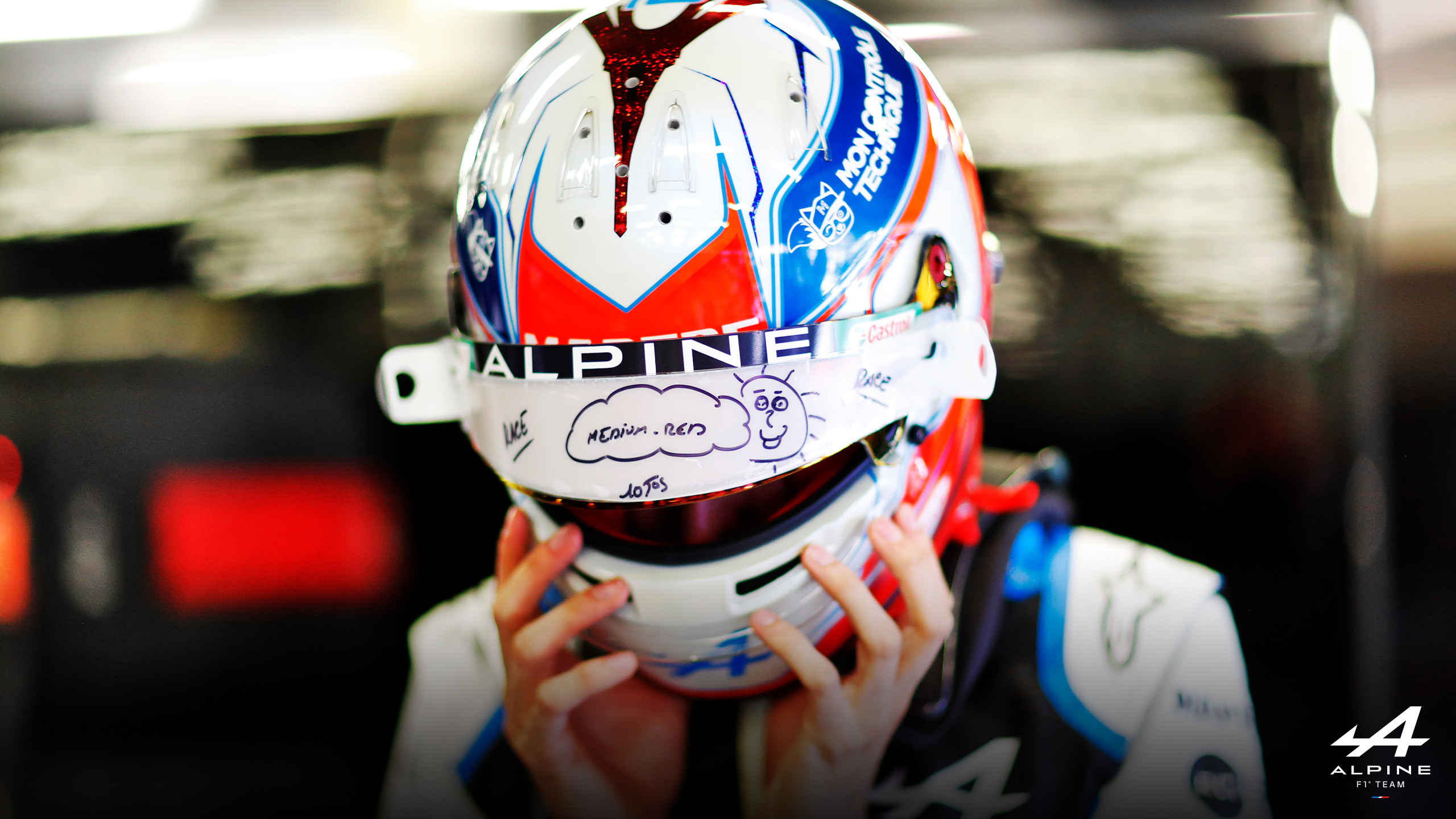 Image Credit: @AlpineF1Team Twitter
After the race, Ocon said in Alpine's press release, "It was not an easy race today with everything going on; the red flag, two standing starts, but we're back in the points and that feels good. It was nice to be fighting and getting the maximum from the car.
"Tyre management was challenging today but we did everything well. Of course, you always want more, but as a team, we have both cars in the points today and that's a great reward for everyone's hard work.
"We're back on the pace after three difficult races and we aim to keep this going now through to Hungary. We'll be preparing and working hard for that, to make sure we back this result up. I'm glad Max is OK after the incident, and I wish him a speedy recovery."
Compared to last year, it is evident that Alpine have been struggling, with Alonso joining the team and needing to get used to the car and back to Formula 1. But hopefully Alpine are able to show their pace (especially their straight-line speed) at more tracks later in the calendar that they had previously performed well at.
Headline Image: Alpine F1