Latest Episode | Cut To The Race Podcast
The most hotly anticipated debut race in a generation, Miami offered glitz and glamour. But was the 'Super Bowl' of F1 ultimately all style and no substance?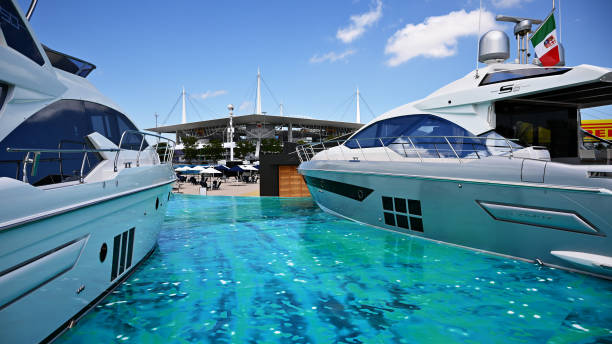 Not since the inaugural Singapore Grand Prix in 2008 has a new race been met with such fanfare and excitement. Billed as the 'Super Bowl' of F1, the Miami Grand Prix enjoyed an unprecedented build-up -for what felt like months.
From the short-lived idea of a team principals' parade to the fake marina, it had the whole world of motorsport watching. The allure and prestige of Monaco collided with the effervescent swagger of spring break; it had everything. But would that prove to be its downfall?
Wherever you turned there was another A-list celebrity or influencer. It's not often that Michael Jordan, Tom Brady, and David Beckham find themselves on the same list as Francis Bourgeois. It's also not that often that race weekends have an opening ceremony or a police escort to the podium. So, there you go, I guess.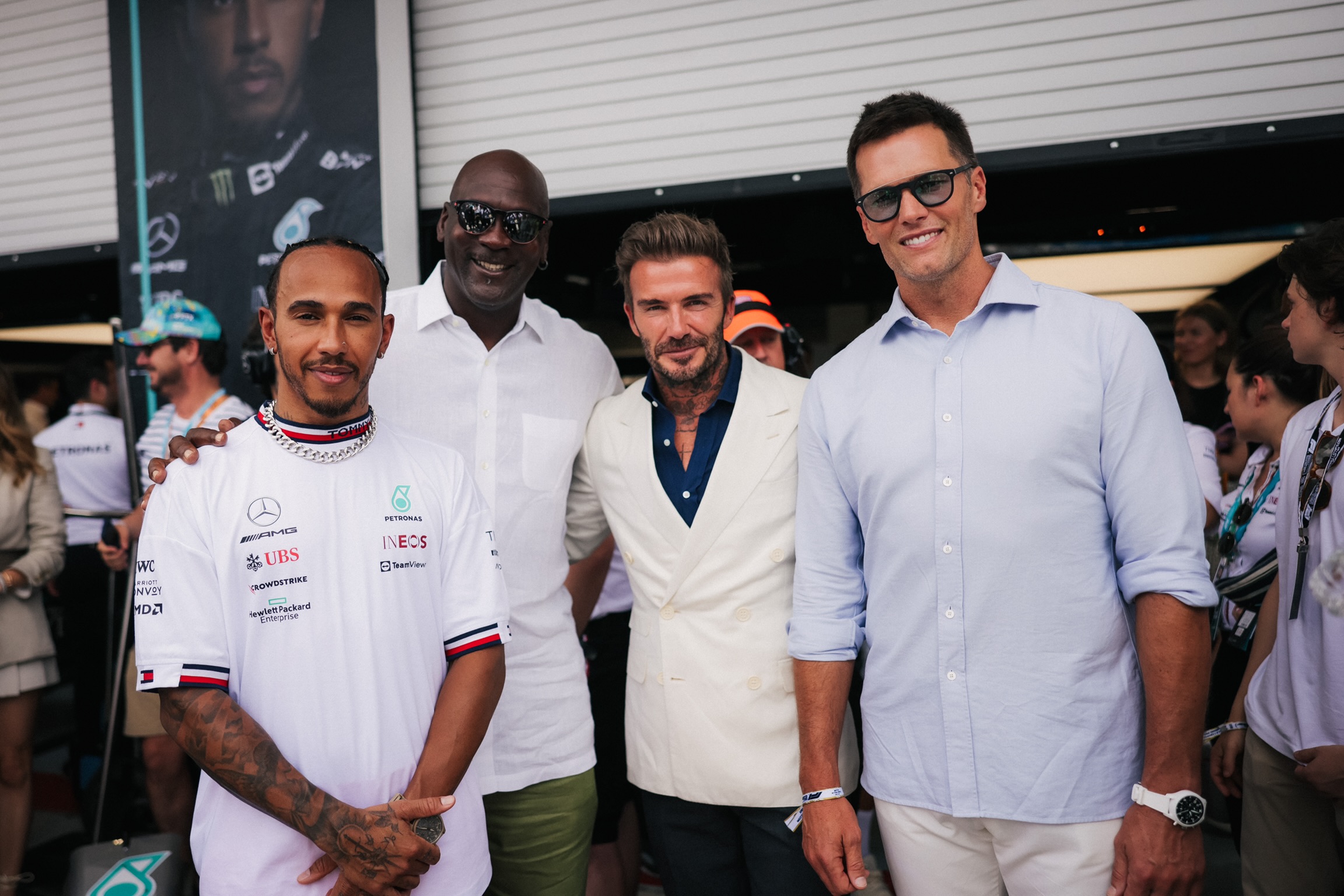 Last weekend was a pivotal moment for Formula One in the United States. And it cannot be denied that it felt like a long-awaited, hard-earned breakthrough. But do the ends justify the means?
The problem, however, is that if you're gonna build up your grand prix to be a festival, you'd better deliver when the lights go out.
That said, let's put the racing aside – for now – as there were a number of factors that contributed to the Miami Grand Prix being a little bit less than what it could have been.
Marred by off-track events
There were several lawsuits issued in the years, months and weeks preceding the inaugural Miami Grand Prix. Opposed to the race, for a few reasons, and aiming to prevent it from taking place, these attempts ultimately fell short.
Whilst these lawsuits didn't occupy the weekend as intended, there were a couple of issues that have started to bubble beneath the surface, which could take hold if the sport doesn't handle them correctly.
Firstly, some drivers felt that the FIA weren't listening to their concerns after Carlos Sainz and Esteban Ocon crashed heavily into a concrete wall. Both were bruised and battered but fit to race.
However, there was a push to install a protective Tecpro barrier at the offending corner. These advances were rebuffed by race control, leaving the drivers unhappy and uneasy.
Directly at odds with this course of inaction is the FIA's relentless pursuit of jewellery and underwear.
I get the safety principles behind it, but honestly, I can't see this ending the way the FIA wants it to. It feels too targeted and a needless, near-cosmetic flex of strength to exert control. Simply, a misjudgement of the mood of the drivers.
There are bigger issues to get on top of, but this disconnect taps into something larger than those two subjects. It's representative of the growing divide between the drivers, who want to stand for something, and the sport.
During the opening ceremony, Sebastian Vettel wore a t-shirt highlighting the damaging effects of climate change. Activism has started to become more commonplace amongst the drivers, particularly from the likes of Vettel. This week, he's due to appear on Question Time; a step further than we've seen before.
Maybe it's time the sport acquiesced that this is part of the platform now and started paying closer attention to the world it inhabits.
The surrounding political environment
We're quick to call out injustices when we see them. So, why should the United States be any different from Saudi Arabia or other countries with questionable politics that remain on the F1 calendar?
Specifically, Florida's controversial "don't say gay" bill and the ongoing fight to protect a woman's right to choose are two concerning political developments of late. Yet, they were swept aside in pursuit of a good time.
Lewis Hamilton took to Instagram to defend women's rights ahead of America's first Grand Prix of the year. pic.twitter.com/zK1hD1DF1r

— ESPN F1 (@ESPNF1) May 5, 2022
I'm not saying that every political issue needs to be addressed when a sports event comes to town, but this feels like a double standard. You can bet your bottom dollar that it would have been a talking point had the race been in the Middle East, not Miami.
Less is more
Sometimes, less is more. F1, and the Miami Grand Prix, could maybe learn a thing or two by adopting this mantra.
It was like the organisers had a meeting to discuss potential options for the weekend and went with every single suggestion made. There was apparently no quality control, to the point that the Miami Dolphins CEO has claimed they're not going to make any money on the race this year. Seemingly, they got a little carried away with themselves.
A special escort to the podium for @Max33Verstappen #MiamiGP #F1 pic.twitter.com/7C4Qifciqm

— Formula 1 (@F1) May 9, 2022
This affliction didn't just affect F1. The human embodiment of Marmite, James Corden, was wheeled out for the cameras one too many times.
The opening ceremony felt awkward and a bit unnecessary. If anything, it detracted from the Super Bowl feel of the weekend. And why not just stick to the usual concerts, which aren't usually televised?
(Speaking of the coverage, whilst we're here, the decision made by Sky Sports to cut short the W-Series podium celebrations in favour of a segment with James Corden was clunky and disappointing.)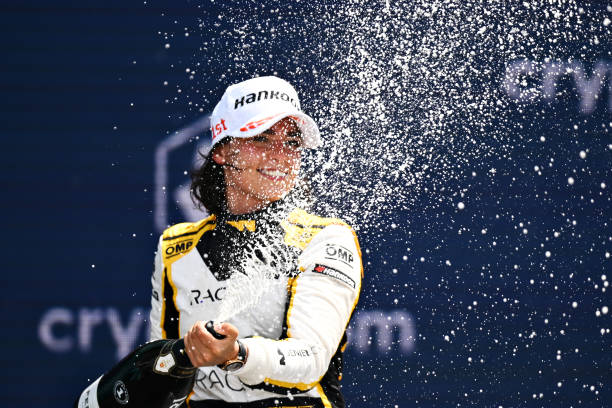 Truth be told, the weekend was one gimmick too far. I liked the American Football helmets for the podium, but Max Verstappen getting a police escort there was a bit much.
The race itself
Super Bowl-ness aside, there have been a myriad of comments about the quality of the track surface and the inability to race off-line. Somewhat reminiscent of the Dallas Grand Prix in 1984, repairs were required on both Friday and Saturday evening to treat damaged parts of asphalt.
However, new grands prix often have teething issues, and it's not uncommon for the racing to be a bit flat. Take Baku, for example. A bit of a dud on debut in 2016, which has blossomed into one of the best races on the calendar. So, the Miami Grand Prix should be given time on that front.
Also, we've enjoyed such drama and intensity over the past year or so that we've become a bit spoilt. Bad races happen, and the circuit needs time.
For me, the biggest issue with the race was the TV direction. Apparently, there were 45 overtakes made. I don't recall seeing half that. Not that overtaking is the be-all and end-all, but perhaps the race was better than we saw?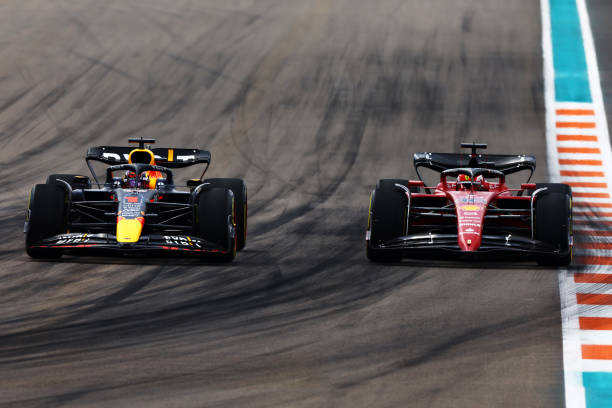 Numerous times you'd see the timing board flicker into life. Yet there would be inconsequential action, or fans, on our TV screens. At times, I thought the onscreen display had broken. The commentators seemed only a little more in the know, and the verbal updates were slow to address the action on track.
I expect that this will be corrected for next year. However, it did detract from the quality of the event.
One positive is that it was clearly physically demanding for the drivers, which always adds to the show. In his post-race interview with Sky Sports F1, Alex Albon said that it was "on par with Singapore." So, maybe I have been too quick to judge?
Closing thoughts
Look, don't get me wrong, as a weekend, it was fine. But if you're going to make a fuss of the event, you'd better know that the race itself is going to measure up too. And it didn't.
The expectations game matters when it comes to reception and review. I'm sure it would have been great if you were there, but ultimately, for those of us watching at home, it oversold and under-delivered.
It wasn't helped by the 'Super Bowl' of F1 moniker. The Super Bowl is the mountain top; the culmination of a season's hard work and a chance to fight for ultimate glory.
Race five of a 23 race season isn't that. If it were the final grand prix of the year, then yes, it would work better. But it wasn't. And even then, how often does the championship reach the final round?
F1 has cracked America, and that's great. I expect that by next year, some of the extremities will have been toned down slightly and the racing will be improved. I've loved Austin since the first race there. It feels authentic and genuine. I'm hoping Miami can strike that right balance moving forward.
With Vegas lined up for 2023 as well, F1 should be cognisant of not trying to be something it's not.
Featured Image Credit: @F1 on Twitter